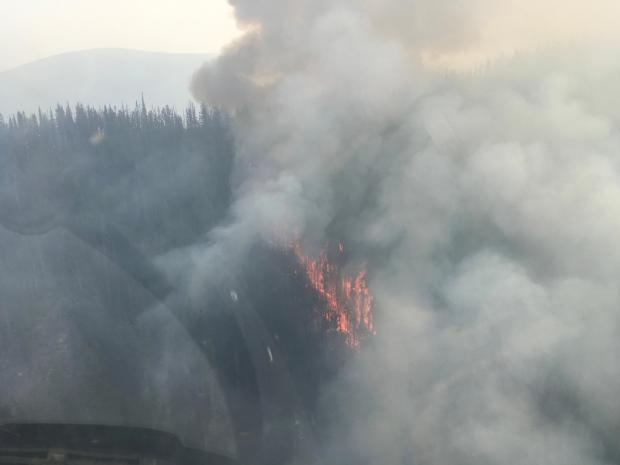 Will the 2017 fire season's cost and calamities be enough to provoke change in how the U.S. Congress funds wildland firefighting?
Several Western senators believe it should be, as does Agriculture Secretary Sonny Perdue.
In a late-September briefing, Idaho Sen. Mike Crapo declared: "We have a crisis occurring now. We need to come together and say, 'No more waiting – it needs to be on the next bill.' "
That could mean attaching a new national wildfire funding system to a hurricane relief bill for Puerto Rico, or incorporating it into the reauthorization bill for the federal flood insurance program.
Or it could mean passage of the stand-alone Wildfire Disaster Funding Act of 2017, which was recently reintroduced by Western senators including Crapo, Idaho Sen. Jim Risch, Washington Sen. Maria Cantwell, Oregon Sen. Jeff Merkley, Colorado Sen. Michael Bennet and others.
There's a similar bill awaiting consideration in the House, with 65 co-sponsors.
But Idaho Rep. Raul Labrador wants the wildfire-funding fix to also address other forest-management issues. His Resilient Federal Forests Act combines the fire-borrowing legislation with measures that would increase logging, reduce environmental reviews and limit legal challenges of federal timber sales.
Perdue has warned against that approach, saying it could mire – or kill – the funding fix. In the meeting with senators, the Agriculture Secretary warned: "We're singularly focused. … It's your colleagues that you've got to keep clean and clear.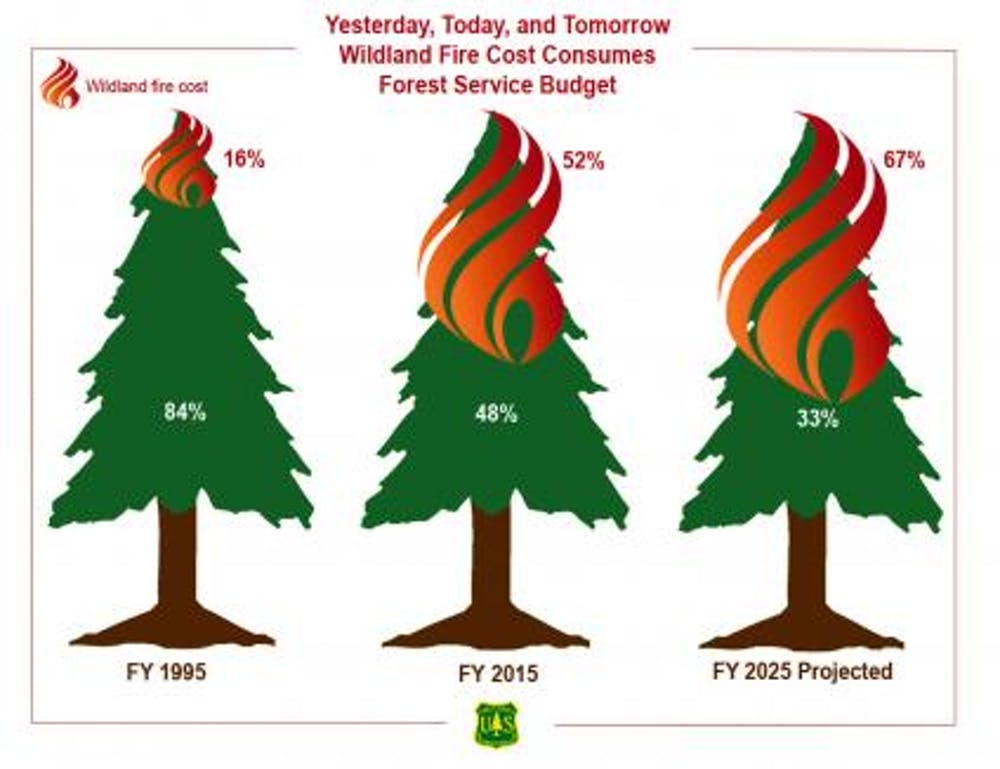 *
The 2017 wildfire season was the most expensive ever for the U.S. Forest Service, and it's not over yet.
Deputy chief Vicki Christiansen reported $2.4 billion in firefighting expenditures by the end of September. Already, the agency is preparing to transfer up to $600 million from non-fire programs to cover the bills.
"These will come from programs that support the national forest activities, such as hazardous fuel reduction, timber, reforestation, recreation and watershed and wildlife conservation," Christiansen told Spokesman-Review reporter Betsy Russell.
And that "creates an ongoing erosion of our agency's ability to support the nonfire program, the proactive work that is so important," Christiansen said.
In 1995, wildland firefighting consumed 16 percent of the Forest Service's budget. That figure was 56 percent in 2016 and is expected to reach two-thirds of the total budget by 2025 – unless Congress implements a fix.
Here's more about the proposal now under consideration from Russell's story, a link to the legislation and a look at Perdue and Interior Secretary Ryan Zinke's take on the problem during a visit in August to Montana's Lolo Peak fire.