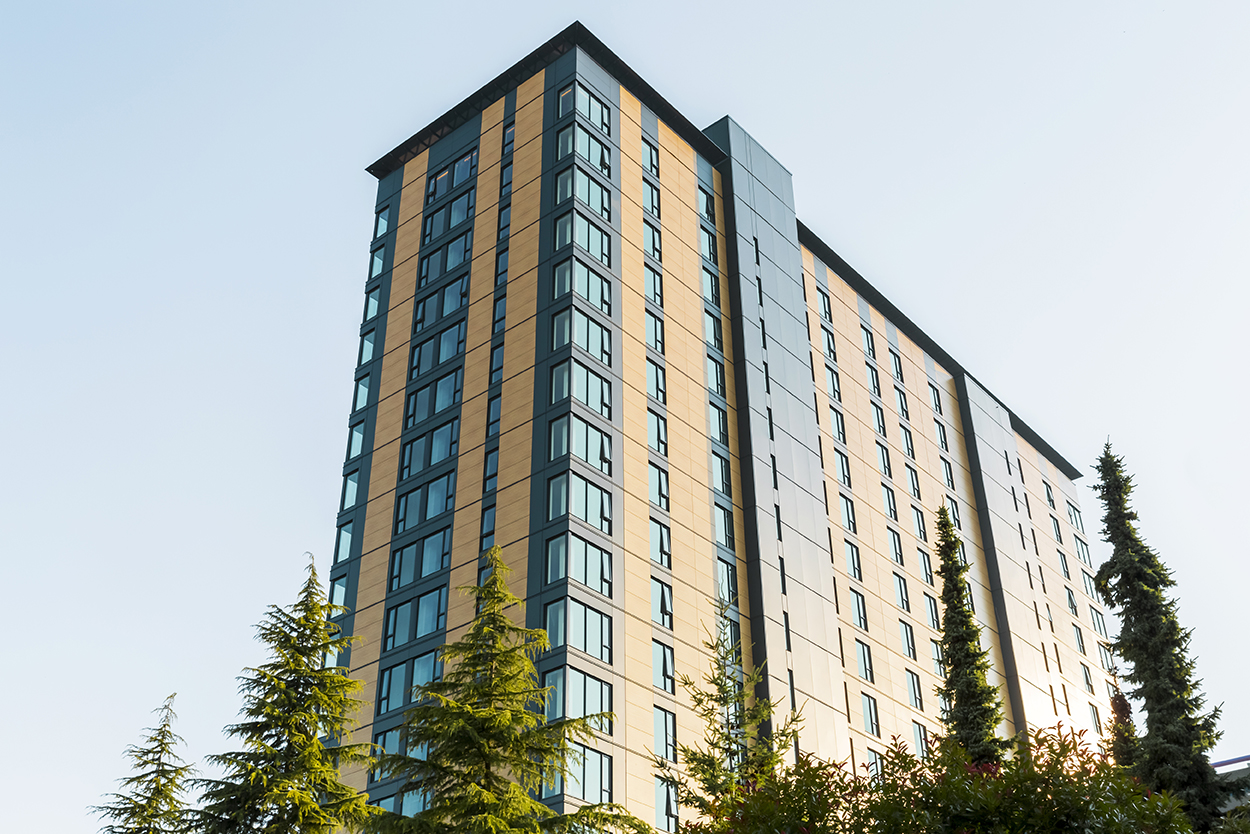 College students at the University of British Columbia are making history this fall as the first residents of Brock Commons, an 18-story dormitory made of cross-laminated timber.
Called Tallwood House, the student residence currently holds the title as the tallest mass timber building in the world. Four-hundred UBC students are its first occupants, mostly upperclassmen and graduate students.
The building offers 33 four-bedroom suites and 272 studio apartments, renting for $924 to $1,116.51 per month.
[Read more…]