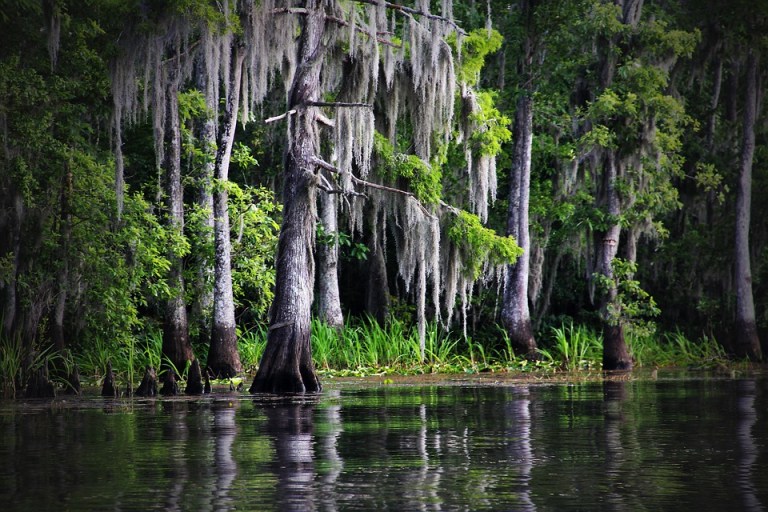 Environmental groups urged a Fifth Circuit panel Monday to act quickly to stop a pipeline company's clearing of old-growth trees in an ecologically rare Louisiana swamp.
Comprised of more than 800,000 acres of forests, swamps, bayous and lakes, the Atchafalaya Basin is home to bobcats, coyotes, foxes, armadillos, opossums, beavers, black bears, raccoons, alligators, crawfish, shrimp, crabs and more than 100 fish species. An estimated 22 million pounds of crawfish are harvested each year from the basin.
The Sierra Club, Gulf Restoration Network, Atchafalaya Basinkeeper, Waterkeeper Alliance and the Louisiana Crawfish Producers Association-West, represented by Earthjustice attorneys, sued the U.S. Army Corps of Engineers in January, seeking to halt construction of the 162-mile Bayou Bridge Pipeline through the Atchafalaya Basin.
"Clearing of trees is underway as we speak, so time is of the essence," Earthjustice attorney Jan Hasselman told a three-judge panel of the New Orleans-based appeals court during a hearing Monday morning at the Houston federal courthouse. [Read more…]