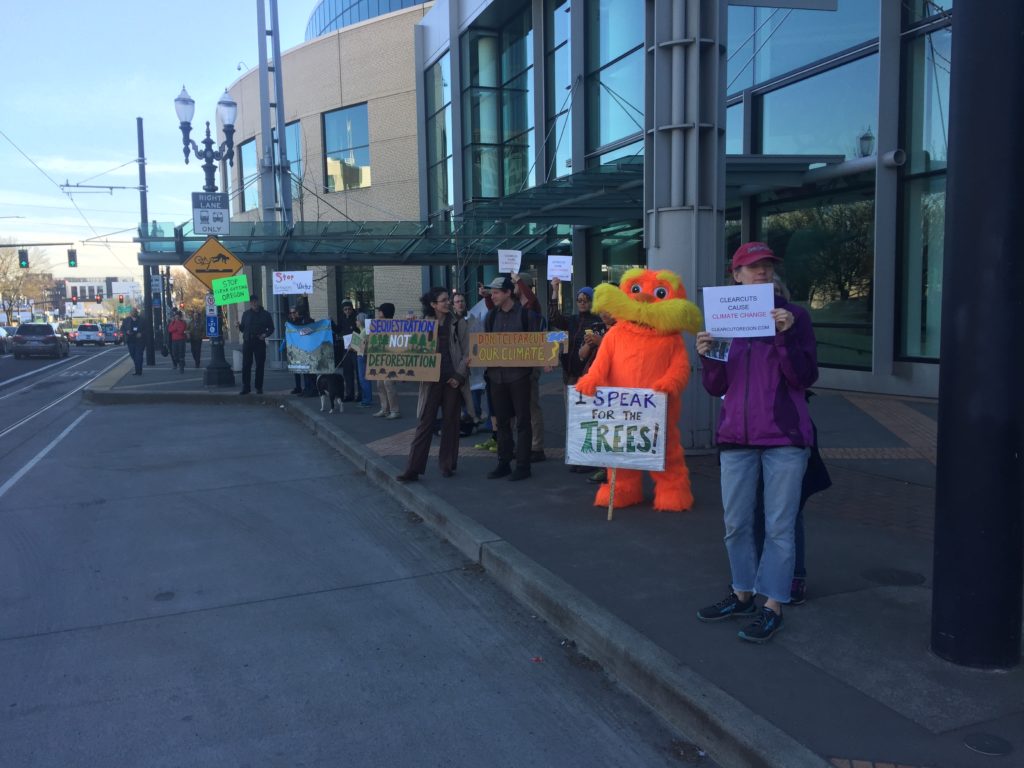 In the end, the orange-coated Lorax protesting outside the 2018 International Mass Timber Conference was not the most surprising development that March morning in Portland, Oregon.
That came when I visited with the protest's organizer and asked why Oregon Wild opposes the construction of mass timber buildings.
He explained: "We aren't necessarily opposed to using wood, it can be good. We are opposed to how it is harvested. We are opposed to clearcuts."
And then: "Recent research shows that the benefits of using wood compared to fossil fuel-intensive materials have been overestimated by an order of magnitude."
Wow.
An error of 10 times is enormous in the research world. Being off by two times (or 100 percent) is large, but this would mean an error of 1,000 percent.