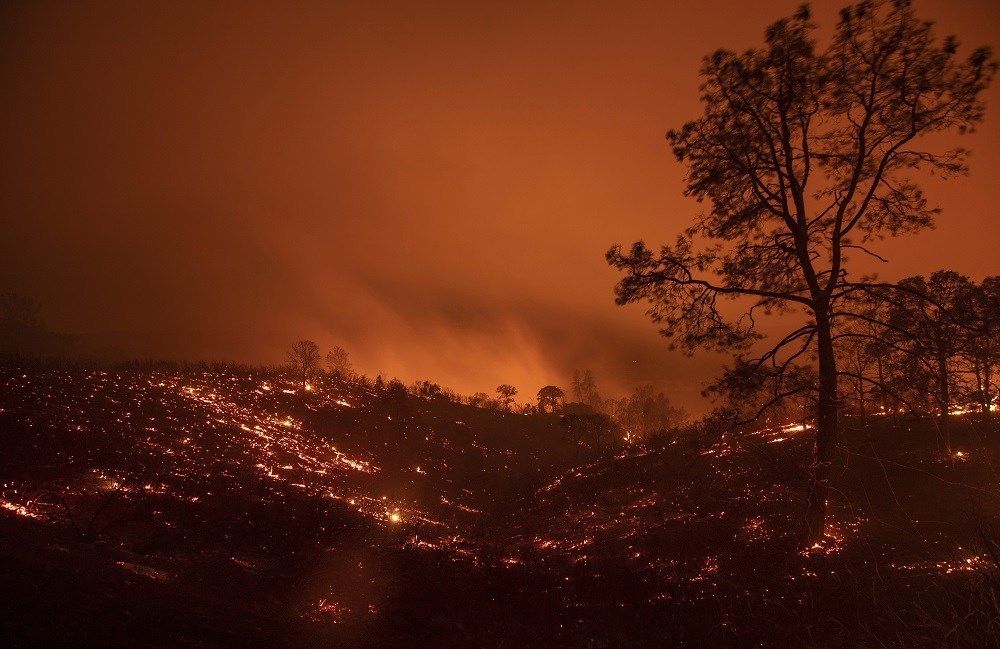 SACRAMENTO, Calif. (Courthouse News) – As the state's largest utility pursues bankruptcy and with another wildfire season looming, California is teaming with two influential firms to protect residents and its energy grid against climate change.
In a report released Friday, advisers are pushing the Legislature and Gov. Gavin Newsom to swiftly increase wildfire prevention efforts, commit to clean energy and expand oversight of the state's embattled utilities.
"If anyone is wondering if climate change is real, come to California," Newsom said at a press conference Friday. "Since 2000, 15 of the top 20 most catastrophic and destructive wildfires have occurred."
Newsom briefed the media from the state's emergency services headquarters on a report titled "Wildfires and Climate Change: California's Energy Future," prepared by the firms O'Melveny and Myers and Guggenheim Securities. He called it an "outline and an educational exercise" meant to guide the state's next moves on climate change, energy and wildfires.
The report says climate change has fueled a new "wildfire reality" for the Golden State and the 11 million residents living in fire zones. Meanwhile, regulators must clamp down on utilities that have been blamed for sparking many of the most destructive fires in the state's recent history, according to the report.