For years, Henri Grissino-Mayer warned that Gatlinburg, Tennessee, was "made to burn."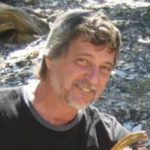 The surrounding Great Smoky Mountains National Forest was overstocked with fuel and all of Gatlinburg's homes and tourist cabins were made of wood, the professor warned. If a wildfire reached the surrounding forests, and then the town, there would be a disaster.
For years, Grissino-Mayer was ridiculed and scorned.
Then came the last week of November 2016 and the Chimney Tops 2 inferno. [Read more…]