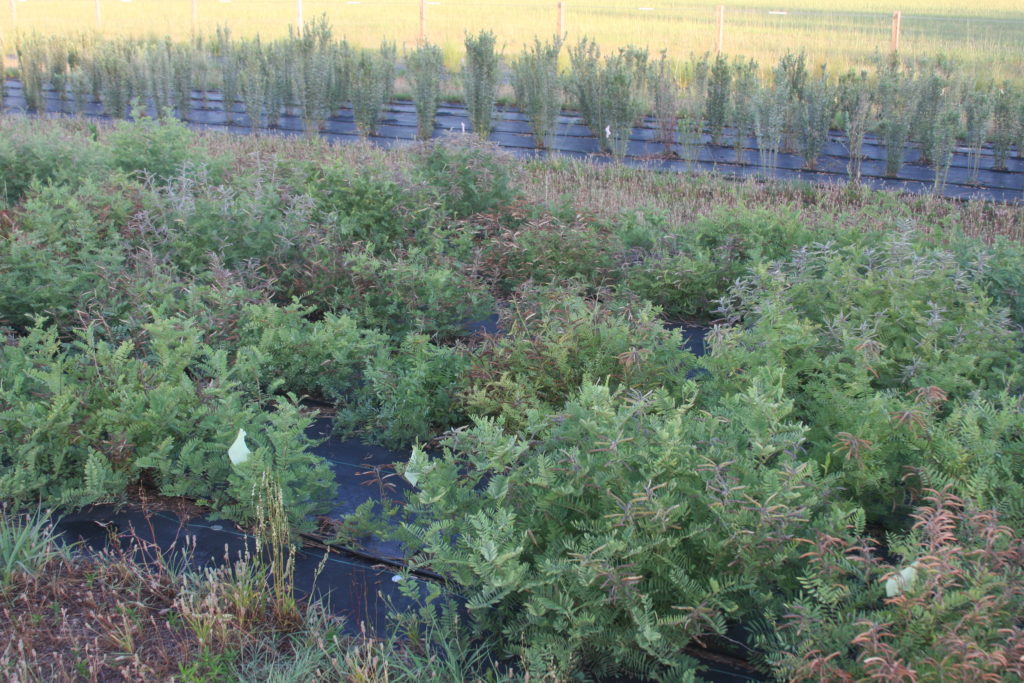 Some plants are homebodies and refuse to thrive in new areas.
"Plants have unique abilities to thrive where they grow, but moving plants outside their genetically adapted environment might cause them not to grow as well," says Joan Walker, a Southern Research Station research plant ecologist.
The U.S. Forest Service, led by Walker, is partnering with federal and state agencies, nonprofit organizations and universities across the South to help restore the longleaf pine native plant understory. The South Carolina Longleaf Pine Ground-Layer Common Garden Study compares how well native plant species from relatively wide-ranging geographical regions grew and flowered in a common location.
This multi-phased genetically based project is guiding land managers and producers with choosing suitable seed sources to help restore this valued plant community where native pollinators and threatened and endangered species live.
Over 40 different vascular plant species in a square meter once grew under longleaf pines. Scientists looked at three important plant groups associated with the longleaf pine ecosystems:
Legumes, which improve soil fertility and provide protein for wildlife species
Native grasses, which provide shelter for wildlife and fuel for fire which is needed for longleaf to regenerate, and
Composites, which provide flowers and seeds for pollinators, birds, and small wildlife.
The first phase started in 2011 with seeds collected from over 20 sites distributed across the South Atlantic Coastal Plain, Mid-Atlantic Coastal Plain, and Sandhills in South Carolina, North Carolina, and Georgia. The seeds were planted and grown in greenhouses and transplanted to common gardens at three Clemson University Research and Education Centers where they were measured and observed.
Phase One has ended at one garden site, and the research plants have been distributed to local gardeners, natural resource professionals, and botanical garden staff for private and public education on the values of native plants.
Phase Two will describe the genetic structure in selected species such as goat's rue (Tephrosia virginiana).
"We found three distinct genetic groups among the 14 sampled populations. These preliminary results indicate that distinct genetic groups are associated with distinct ecoregions, a finding that supports the need for better defined plant materials transfer zones," says Walker.
The goal of the study is to guide plant material selection to ensure better survival in restoration projects as well as conserve intrinsic genetic diversity.
"We want to provide land managers and seed producers with information to select the best sources for native species that are genetically sound and will survive and thrive in longleaf restoration projects wherever they are located," says Walker.
Learn more about native groundcover restoration.
For more information, email Joan Walker at [email protected].
Access the latest publications by SRS scientists.