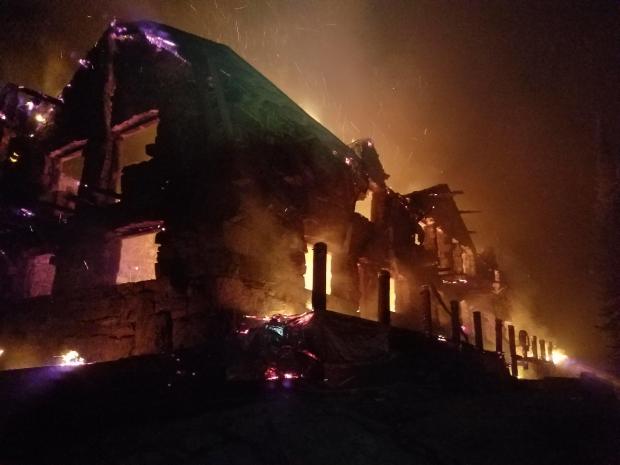 Wildfires continue to burn vast scars across the West, but the political blowback has already begun, with politicians from several states blaming environmentalists for the summer of 2017's devastation.
But scientists at the National Weather Service and the U.S. Drought Monitor are clear about the conditions that sent this summer's Western wildfire season into overdrive – even if they didn't see it coming.
A "flash drought" seized Montana and the Dakotas in early summer, the experts say, brought on by sustained high temperatures and a dearth of rain.
They blame climate change, and warn that these type of events will only become more frequent as global warming deepens.
"This is as dry as it's been in history," National Weather Service climatologist Tanja Fransen told reporter Kathleen McLaughlin in a recent story for The Guardian. "A lot of people try to compare this to previous years, but you just can't."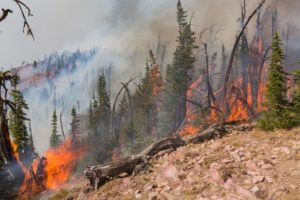 McLaughlin continued:
Adnan Akyuz, the state climatologist for North Dakota, describes the unusual drought in terms that are reminiscent of descriptions of deluge brought on by Hurricane Harvey. "It is safe to say, we got into it very fast, which caught us off guard and we didn't know it was going to continue," he says.
Akyuz said that March through July was the third-driest five months on record in North Dakota since 1895, a dire situation impossible to predict given traditional methods of weighing snowpack with average seasonal temperatures to monitor for potential drought. But in the future, unpredictable may be the best prediction.
"We should expect these swings and incorporate these swings into our management plans," said Akyuz.
Interestingly, the farmers and ranchers on Montana's northern tier who've suffered losses this summer to both wildfire and drought-induced crop failures also cite climate change as the source of their woes.
But they're also savvy about the politics already swirling around this summer's blackened, withered acreages.
And many in the scientific community and general public understand the complexities of the West's fire regime – and how land management and firefighting policies have affected the public's forests over the past century.
There will, of course, be more and even louder debates over the root causes of 2017's natural disasters – be they wildfires or hurricanes – in the months to come.
But McLaughlin's reporting is a good launching pad for a more civil conversation. Here's her full story.