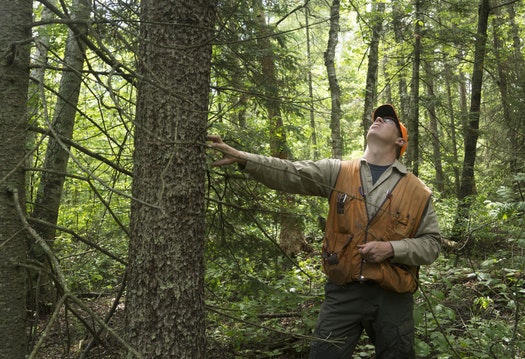 Every week brings new reports of ecological changes brought about by the Earth's changing climate – everything to the effects of rising sea levels to the extinction, or explosion, of the globe's plant and animal species.
That includes tiny insects not previously on the radar of most Minnesotans.
"Eastern larch beetles, tiny burrowing bugs native to Minnesota, are exploding in number across the state's northern forest and have killed or damaged about a third of the state's tamarack trees — one of the first clear signs of a rapidly changing climate," wrote Josephine Marcotty in a recent Minneapolis Star Tribune story.
"With earlier springs and warmer winters, there's nothing to stop the bug's relentless march across Minnesota, leaving state foresters helpless in the face of an onslaught that seems destined to eradicate the graceful deciduous pine admired for its striking deep gold color in the fall."
"It's a fantastic example of climate change in action," said Brian Aukema, a University of Minnesota professor who studies larch beetles and other forest insects. "That insect is telling us that tamarack no longer belongs here."
Said Marcotty: "The tamarack assault is the first, but not likely the last, infestation driven by climatic changes that eventually could help convert Minnesota's boreal forest to hardwood, scrub and eventually savanna, forest scientists say."
Read the Star Tribune's full story here.