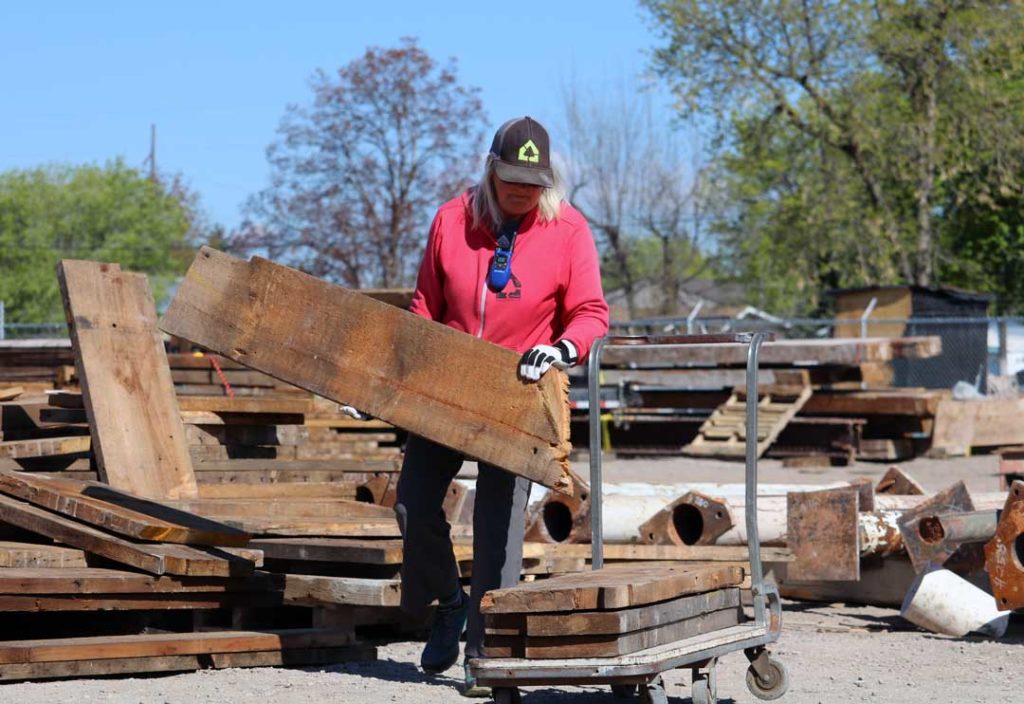 A rare and historic event in my hometown provided an unexpected lesson this week in the strength and soulfulness of wood.
For months now, crews have worked to deconstruct the Missoula Mercantile, one of the oldest buildings in this western Montana town, and as such, one made with locally grown and milled wood.
In fact, workers from Home ReSource pulled 200,000 board feet of lumber from the downtown icon – all of it from western Montana's historic old-growth ponderosa pine forests.
Each piece was cleaned of its nails, sorted and stacked in the nonprofit's midtown lumber yard where, on Tuesday, it went on sale to the public.
The response was phenomenal.
Every day since, a steady stream of customers has flowed through the collected construction timbers, many in dimensions no longer found in local hardware and lumber stores – all with a story.
"This is wood that came from our local forests," Katie Deuel, executive director of Home ReSource, told Missoula Current reporter Martin Kidston.
"You aren't going to find this kind of wood" anywhere else, she said. "It's old-growth wood with tight grains, and it's clear. It was sitting in the Merc for 100-plus years. We hope it goes somewhere and stays for another 100 or 200 years."
And by all indications, that next-century of use was the intent. Customers told of plans to build kitchen tables, desks, floors, a workshop; many planned to incorporate the Merc into a home remodeling project.
To a one, the buyers were overwhelmed by the condition of the building timbers, many with rough cuts typified by their vintage. These beams and boards indeed have another century's stories to tell, maybe another two centuries.
The love of that wood, preserved from a much-loved local building, took my breath away. Once again, this remarkable town that I call home has taught me a life's lesson – in this case, of thousands of new lives paying homage to an honored chapter in our collective past.
Read Martin Kidston's story here, and share its remarkable message.