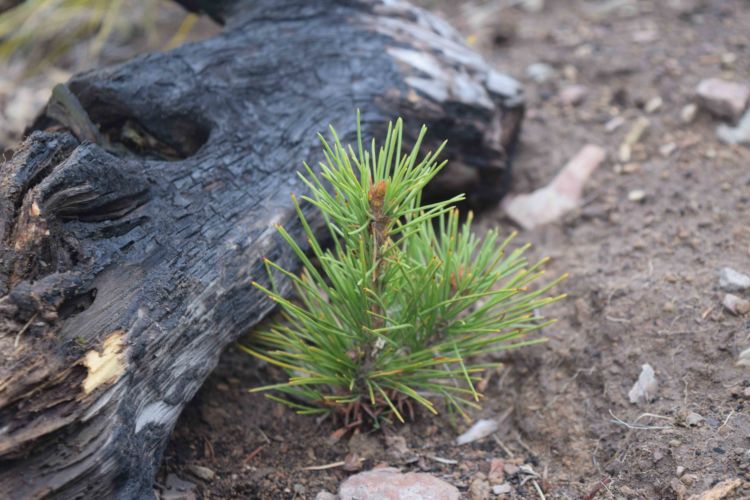 If, as the Chinese proverb counsels, the best time to plant a tree was 20 years ago, the National Forest Foundation wants to take advantage of the second-best time: Now.
On Earth Day, the National Forest Foundation started a campaign with the lofty goal of raising enough money to plant 50 million trees on national forests over the next five years. That means raising $50 million, because a $1 donation equals one planted tree, thanks to a 2:1 match from the U.S. Forest Service.
But it's still a challenge for an organization that has contributed to the planting of 11 million trees over the past 10 years.
"Our board challenged us to take a large bite out of the reforestation need," said Wes Swaffar, the foundation's Ecosystem Services director. "It is a huge expansion of our work. But we're confident we can meet the goal because of the appeal of tree planting.
"The big ramp-up is to address a growing problem."
The problem is that national forests are increasingly deforested due to insect pests, diseases and most importantly wildfire.
For example, in the West, mountain pine beetles have ravaged lodgepole and whitebark pine since the late 1990s, leaving expansive stands of dead trees.
At the same time, wildfires are burning significantly larger acreages and at greater intensity. Researchers have calculated that large forest fires are five times more frequent than in the '70s and '80s because of climate change, and on average are burning more than six times the land area.
Wildfires don't burn all stands equally, though. In places where fires burn hotter, they scorch the soil, damaging dormant seeds and nutrients, making it harder for the forest to recover naturally.
USFS foresters estimate that a million acres need to be reforested to preserve the soil, water and wildlife. And Swaffar said about 80 percent of the campaign's seedlings will be dedicated to burned areas.
Add to that the fact that planting needs to happen within a year or two of a fire, while the area is still open, so the right kind of trees can be established to keep out invasive species.
In the past, district rangers could request money from the Reforestation Trust Fund to buy seedlings, although the funding is also used to cover several other aspects of reforestation. Congress can allocate up to $30 million to the fund every year, and it usually has.
But there's lag time with congressional funding, sometimes up to two years. So district rangers needed to be able to predict how many seedlings they might need within a year or two. The system worked in the '80s and '90s, but not now. Large wildfires have changed that.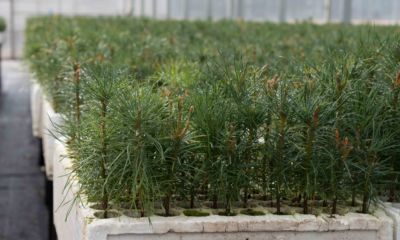 At the Forest Service's Coeur d'Alene Nursery, two years are needed to turn a seed into a seedling that's large enough to plant. That creates another lag, but Nursery Superintendent Aram Eramian said he ramped up germination after the 2015 fire season depleted much of his seedling stock.
The nursery now has a 10-year supply of seeds for northern Idaho and Montana, so the main limitation is getting planting crews out in the forests.
"We can cover a percentage of the acres every year. But to take on more – that's going to take an additional influx of money," he said.
A big advantage of National Forest Foundation funding is the lack of lag time. In fact, the foundation has already bought thousands of seedlings that Eramian had on hand to reforest areas on the Lolo National Forest outside Missoula that burned just last summer.
The USFS needs the help, but Swaffar said the campaign has one other objective: advocacy.
"So many Americans don't know that they own an incredible network of lands and that those lands need our help," Swaffar said.
To donate to the National Forest Foundation's campaign to plant 50 million trees on national forest lands, go online to www.nationalforests.org/50million. Through June 1, a donor will double every gift from individuals, allowing the foundation to plant two trees for every $1 donated.