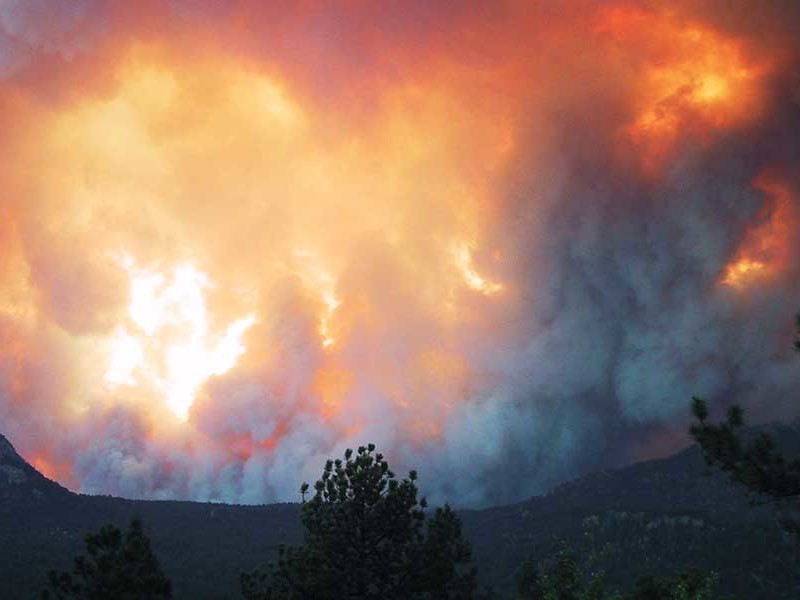 As wildfires across the West continue to display truly unprecedented behavior, scientists for the U.S. Forest Service are trying to understand how an extreme conflagration "breathes" and grows – or, sometimes, subsides.
They are pioneers, following lines of inquiry never before considered, examining the superheated gases and smoke produced by these massive fires and the miles-high plumes they produce.
The goal is straightforward: Save lives. Understand how these extreme fires move and spread, and you can begin to predict their behavior. And that knowledge might just give firefighters and emergency responders the warning they so desperately need to save lives – their own and those in the communities they've sworn to protect.
That's why this recent report by Douglas Fox, writing for High Country News, is such essential reading. It's masterful storytelling, yes, but also an incredibly detailed, yet accessible, look at the history of fire science and the latest research on extreme fire behavior.
By Douglas Fox/High Country News
Aircraft N2UW has flown through all kinds of weather. The twin-propeller plane is sleek, petite, and so packed with scientific gear for studying the atmosphere that there's barely room for two passengers to squeeze into its back seats. Monitors show radar reflections, gas concentrations and the sizes of cloud droplets. The plane has flown through tropical rainstorms in the Caribbean, through the gusting fronts of thunderheads over the Great Plains, and through turbulent down-slope winds that spawn dust storms in the lee of the Sierra Nevadas. But the four people on board Aug. 29, 2016, will never forget their flight over Idaho.