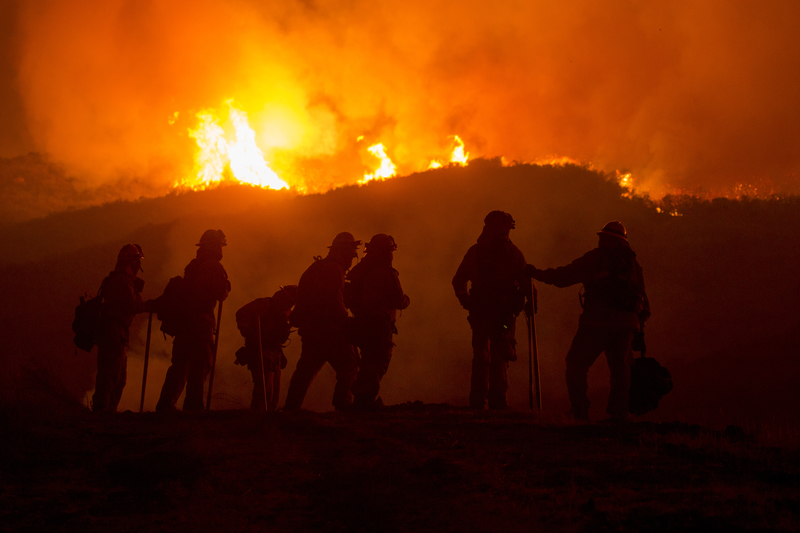 California Governor Jerry Brown vowed last week to step up efforts to make forests more resilient to drought and wildfire by allocating more dollars toward thinning projects and prescribed burns.
Brown said he will carve out $96 million as part of his revised budget proposal, which was unveiled Friday. The money will come from various sources to foster healthier forests on the heels of the worst wildfire season in the state's recorded history.
"Devastating forest fires are a profound challenge to California," Brown said in the statement.
While Brown was clearly alluding to dramatic wildfires that took place last season, including the Wine Country Fires — the most economically damaging at $10 billion — and the Thomas Fire — the largest-ever fire at about 280,000 acres — the governor made sure to address the climate changes that he and many scientists believe to be the root of these disasters.
"I intend to mobilize the resources of the state to protect our forests and ensure they absorb carbon to the maximum degree," Brown said.
Maintaining healthy forests as carbon sinks is one of the principal strategies of climate activists who point out that forests' ability to change carbon dioxide into oxygen renders them one of the planet's most vital geographic features.
But objective measures reveal that California forests are suffering.
The prolonged drought preceding the winter of 2016-17 resulted in widespread tree death.
In the southern stretches of the Sierra Nevada foothills, dead or dying trees make up entire stands of coniferous forests. The explosion of the bark beetle population has exacerbated the issue, turning forests into veritable tinderboxes.
Many scientists say the past century's fire suppression efforts have created unnatural forest conditions. When tree density gets too high, fires burn with an unnatural intensity and duration.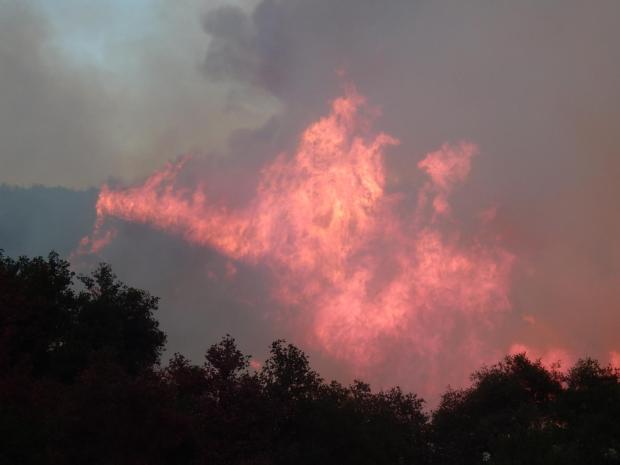 Eight of California's 20 most devastating wildfires have taken place in the last five years, according to the state.
Brown's initiative will aim to double the amount of forest land subject to thinning, controlled fires and other forestry techniques, bringing the annual total from 250,000 to 500,000 acres of forestland.
But California contains more than 33 million acres of forest, much of it belonging to timber companies, the federal government and private landowners.
Brown's initiative also includes funding to educate private landowners regarding vegetation management techniques on their properties, as well as provisions to streamline the permitting process for private owners seeking to undertake various thinning projects on their land.
In addition, Brown intends to allow timber taken from the forest to be used in building projects around the state.
As the national conversation has drifted away from climate change, Brown has strained to steer it back, announcing last week that California would sue the EPA over its reversal on vehicle emissions standards.
Brown will also host the Global Climate Action Summit in September in San Francisco, which he hopes will be a convergence of world leaders dedicated to bringing about more awareness and solutions.
The governor plans to convene a Forest Management Task Force that will seek to implement a Forest Carbon Plan aimed at making California forests reliable carbon sinks.