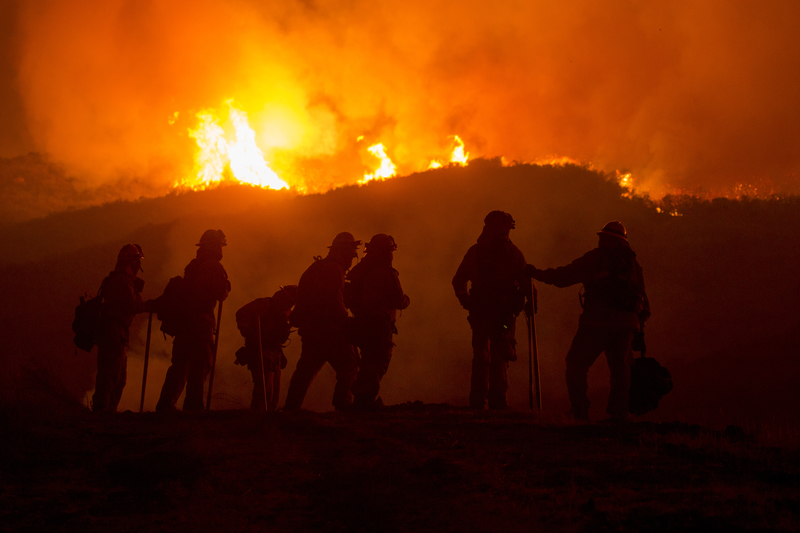 In the midst of a string of catastrophic wildfires, the California Senate sent a bill to Governor Jerry Brown's desk Friday that makes sweeping changes to forest management and wildfire prevention while addressing the role utility companies play in the devastation.
Senate Bill 901 aims to strike a balance between ratepayers and utilities, using a new set of rules to determine how much of the cost of repaying wildfire losses utilities can pass on to consumers. When not at fault, utilities will be allowed to finance the debt, thereby reducing how much is passed on to the end consumer and preventing forced bankruptcy. But the bill also doubles penalties for utilities found to be at fault for causing fires.
The California Department of Forestry and Fire determined in June that downed power lines and other maintenance issues on equipment belonging to investor-owned utility Pacific Gas & Electric caused over a dozen such fires.
Several of the fires that implicated PG&E – including the 2017 Tubbs fire, which was the most expensive in state history – started in the district of Senator Bill Dodd, D-Napa. Dubbed the October Firestorm, at least 17 fires that month killed 44 people and cost a staggering $14.5 billion in damages. Dodd wrote SB 901 in hopes of better preparing California for future wildfires.
"From the start of this year, my highest priority was and remains responding to past wildfires and preventing future tragedies," Dodd said in a statement.  "My goals were simple – to stand up for constituents and ensure they recovered all they are entitled to for the damage they suffered, protect Californians from new wildfires and destruction, hold electric utilities accountable and protect the long-term interests of ratepayers. I believe this bill achieves those aims."
Although the bill passed 49-14, it met resistance from taxpayer groups and some legislators, including Republican Senator Ted Gaines from El Dorado.
"Senate Bill 901 is not a bold bill," Gaines, whose district suffered through the Carr fire, said on the Senate floor Friday. "It is not a crisis bill. It is not a bill that tells taxpayers that we are serious about solving the wildfire plague that is sweeping across our state.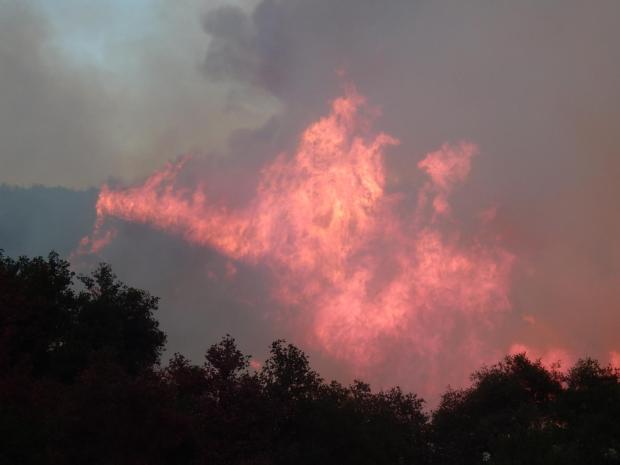 "We need all hands on deck here. We need every ally we can get. Two-hundred million dollars a year in forest management treatment is a baby step. I am thankful for it, but it is not nearly enough," Gaines added.
He suggested that billions be spent from the General Fund to clear the estimated 100 million trees that have died in the recent California droughts. The bill does address forest management through modifying the rules governing timber harvesting to prevent fires.
The measure will help restart timber clearing in high-danger fire areas and provide funding for fire breaks to assist with containing wildfires. The bill mandates that only nonprofits or public agencies can sell timber cleared for fire prevention, thereby preventing logging companies from profiting off the measure.
Senator John Moorlach, R- Costa Mesa, supported the bill but says it "makes the best of a bad situation."
"The bill forces public utilities to take wildfire prevention seriously, and it's about damn time," he said. "They say a good compromise makes everyone a little uneasy, and that is me tonight."
Governor Jerry Brown has until the end of the month to review the bill.