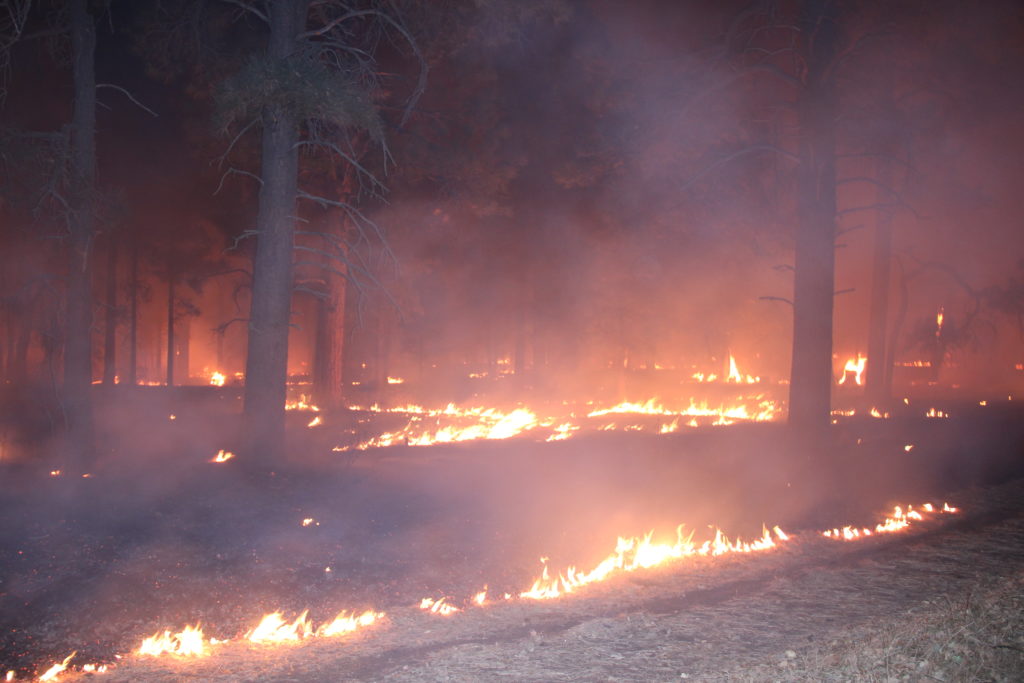 The firefighters moved through the ponderosa pine forest in darkness, intentionally setting fires with drip torches as they moved down a hill near Mormon Lake, about 40 miles south of Flagstaff, Arizona.
A few trees burst into flame, mimicking the report of a .22, but the night was cool and moist and most of the flames stayed beneath the trees.
Shaula Hedwall, a U.S. Fish and Wildlife Service biologist who oversees recovery of the threatened Mexican spotted owl in most of the Southwest, proposed the fire to test how controlled burns and forest thinning will affect the species.
She's testing the hypothesis that thinning and burning will protect the long-term viability of the bird's habitat from severe wildfires by reducing the available fuel and the density of trees after a century of fire suppression.
Still, Hedwall was nervous as she watched the line of flames creep down the hill. [Read more…]