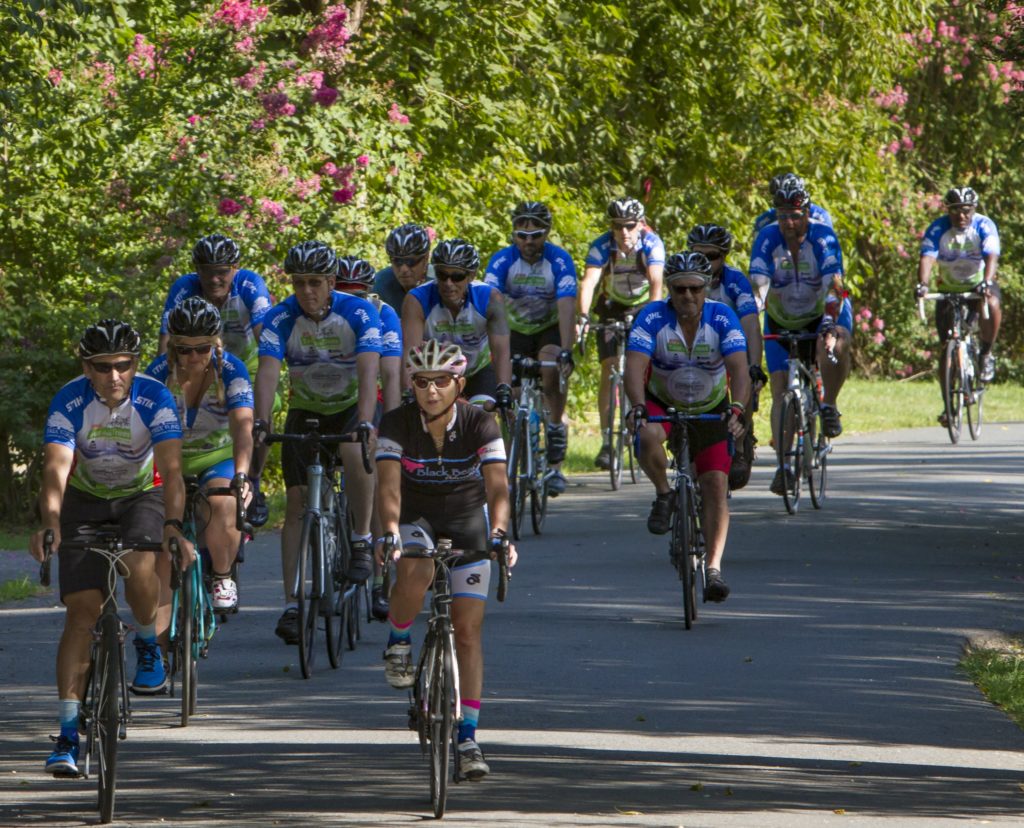 For the past 25 years, cycling enthusiasts with a passion for trees have traveled together on a 500-plus-mile weeklong ride called the Tour des Trees.
The Tour was born as an idea – a dream, really – in the minds of a few arborists at the International Society of Arboriculture conference in Philadelphia in 1991.
They were looking for a way to create a growing source of funds for the ISA Research Trust, now known as TREE Research and Education Endowment Fund (TREE Fund), to support the very necessary research and education required to keep urban trees healthy and beautiful. The dream was to use their passion for cycling as a means of promoting their love for trees.
The first Tour des Trees began a year later, with 13 riders setting off from Seattle and finishing more than 900 miles later in Oakland, Calif. It was a great success – and launched a growing tradition.
Over the past 25 years, the Tour des Trees has visited communities across the U.S., United Kingdom and Canada, increasing awareness of the importance of the urban forest and the science-based tree care that sustains it. [Read more…]