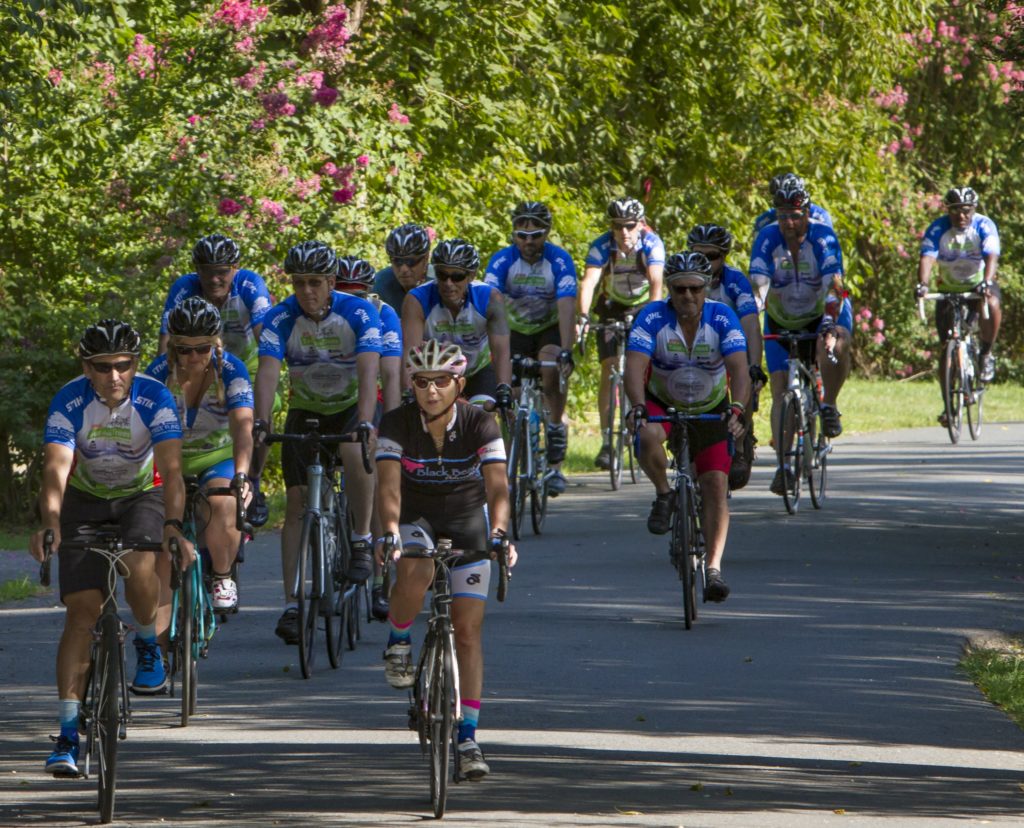 For the past 25 years, cycling enthusiasts with a passion for trees have traveled together on a 500-plus-mile weeklong ride called the Tour des Trees.
The Tour was born as an idea – a dream, really – in the minds of a few arborists at the International Society of Arboriculture conference in Philadelphia in 1991.
They were looking for a way to create a growing source of funds for the ISA Research Trust, now known as TREE Research and Education Endowment Fund (TREE Fund), to support the very necessary research and education required to keep urban trees healthy and beautiful. The dream was to use their passion for cycling as a means of promoting their love for trees.
The first Tour des Trees began a year later, with 13 riders setting off from Seattle and finishing more than 900 miles later in Oakland, Calif. It was a great success – and launched a growing tradition.
Over the past 25 years, the Tour des Trees has visited communities across the U.S., United Kingdom and Canada, increasing awareness of the importance of the urban forest and the science-based tree care that sustains it.
Planning the Tour route foremost involves rider safety and the opportunity for outreach to local communities, but it also takes the surrounding landscape that riders will experience into consideration.
Paul Wood, owner of Black Bear Adventures Bicycle Tours and director for the Tour des Trees describes it this way: "I have been leading cycling events now for over 15 years, and the Tour des Trees since 2005. From my first Tour along the Natchez Trace, a historical 444-mile road that traverses multiple Southern states through a mixed forest of pines and various eastern broadleaf species, incorporating diverse landscape and vegetation has been an important part of the mix. There is no greater pleasure than riding your bike while immersed in the beauty of the great North American tree canopy!"
Veteran Tour rider Kristin Wild, corporate communications professional with Asplundh Tree Expert Co., appreciates the scenery, but also notes the practical aspects of traveling through trees.
"On a hot summer day, you can't beat the relative coolness of a tree-shaded road, and when you're in the middle of a 100-mile day, you really appreciate trees giving you a little break from the wind that might be slowing you down," she said. "Ultimately, trees lift my spirits during the Tour des Trees!"
This year, the Tour des Trees will travel through arbor-rich central and northeastern Ohio on a loop from Columbus to Cleveland and back. Riders will cycle through Ohio's national park, Cuyahoga Valley National Park; Cleveland's extensive and visionary Metropark system, known as the Emerald Necklace; two Tree Campus USAs; and eight Tree City USAs – a few of which have had the designation for over 40 years. See the entire 2018 Tour des Trees route at treefund.org/tourdestrees.
Ohio certainly values its trees and has a special relationship with them.
The legendary John Chapman (aka Johnny Appleseed) planted thousands of apple trees throughout his life, many of which were in Ohio. Not too many places have sports teams named after trees like the Ohio State University Buckeyes. And the mixed forests of northeastern Ohio are essentially the birthplace of tree care.
In 1880, John Davey started the Davey Tree Expert Co. in Kent, Ohio, on the premise that trees could be saved and made to flourish with proper attention. His revolutionary 1901 publication, "The Tree Doctor," established tree care based on sound scientific methods and observation.
The 2018 Tour des Trees will pay homage to Ohio's tree history by planting certified Johnny Appleseed trees along the route. Jeff Edgar, owner of Silver Creek Nurseries in Manitowoc, Wisc., and a veteran Tour des Trees rider, grafted and grew these trees from the last remaining Johnny Appleseed tree near Nova, Ohio.
The Tour enjoys strong support from the Davey Tree Expert Co., including several employees who ride, and a stop at the company's headquarters is sure to be a highlight.
Eric Smith, TREE Fund president and CEO and a seasoned Tour rider, is looking forward to cycling Ohio.
"It's a real privilege as a nonprofit executive to be able to spend a full week with the amazing volunteers who power our mission with their enthusiasm and commitment to our cause," Smith said. "As a cyclist and a 'tree person,' I also gain a lot of perspective on each Tour in very tangible ways while we are riding through the trees in various parts of the country.
"Navigating a storm in Florida in a denuded construction area made plenty clear the power of trees to handle stormwater runoff. Watching utility crews work in rights-of-way near busy roads in the Carolinas hammered home how important it is to have them armed with the best possible safety, biomechanics, and pruning techniques, all of which stem from research we fund.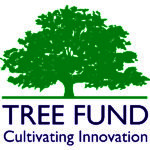 "But best of all, enjoying the wind breaks and shade that a healthy urban canopy provides is always invigorating and refreshing for riders – just as it is for all the folks who live, work, play and study along our routes."
The 2018 Tour des Trees will take place July 29 to August 4, starting in Columbus, Ohio. For more information or to register for this adventure, visit treefund.org/tourdestrees.
Karen Lindell is a nonprofit marketing and communications professional based in Naperville, Illinois. She is currently the community engagement manager for TREE Fund and can be contacted at [email protected].