Where are we going? Sequoia National Park, in eastern California's Sierra Nevada Mountains.
What's there? This park's namesake trees are the giants of their species. General Sherman is the giant sequoia to visit, the largest tree on Earth. The second largest is just next door, in adjoining Kings Canyon National Park, and goes by the name of General Grant. Combined, there are 75 sequoia groves in the bookend parks, counting 15,000 trees.
And? Next door, Kings Canyon National Park is home to the exquisite Cedar Grove, which lies at the floor of one of the deepest canyons in the United States. The naturalist John Muir described the walls of this canyon as "stupendous rocks of purplish gray granite." You'll find warmer temperatures here, owing to the lower elevation, and many trails branch out from the canyon. The road to Cedar Grove is only open from spring through fall.
I bet you didn't know: Caves! So far, visitors have found 265 caves in Sequoia and Kings Canyon national parks, and another is found every year. Just one has tours: Crystal Cave, located three miles south of General Sherman.
Tell me more: Go online to nps.gov/seki or call 559-565-3341.
Someone said … "Most of the Sierra trees die of disease, fungi, etc., but nothing hurts the Big Tree. Barring accidents, it seems to be immortal." John Muir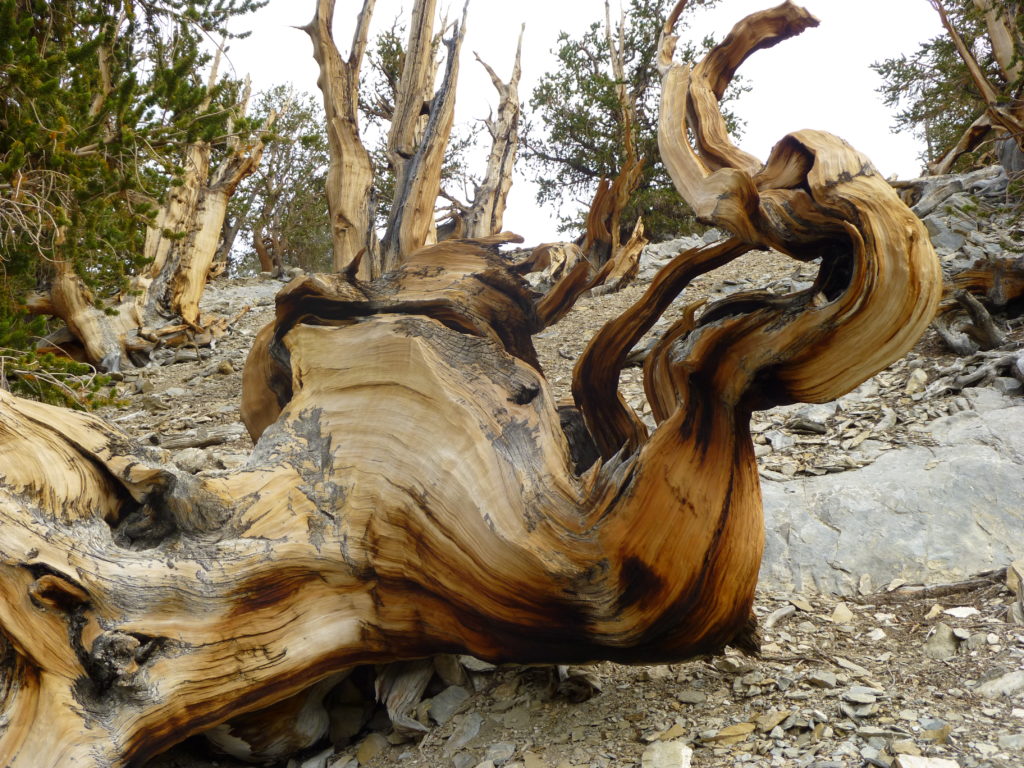 Where are we going? Inyo National Forest, in California's eastern Sierra Nevada.
What's there? The Ancient Bristlecone Pine Forest is home to the oldest non-clonal living tree on Earth. The Methuselah Grove is the place to walk and wonder at these gnarly beings, some of which are pushing 5,000 years old, despite living in harshly dry and cold clime.
And? Inyo National Forest is home to Mount Whitney, at 14,494 feet the tallest point in the lower 48 states. It's a strenuous multi-day hike on many a bucket list; thus, the lottery climbers must enter to win access to the mountain.
I bet you didn't know: Don't drink the water! The Mono Basin National Scenic Area is also located within the Inyo NF and has waters saltier than the oceans and as alkaline as household cleaners. Unique species of life have evolved in these waters.
Tell me more: Go online to http://www.fs.usda.gov/inyo/. Or call 760-873-2400.
Someone said …
On the side of this mountain
I might live forever,
Could you imagine anything worse?
My name is Methuselah and this is my curse.
— Roger McGough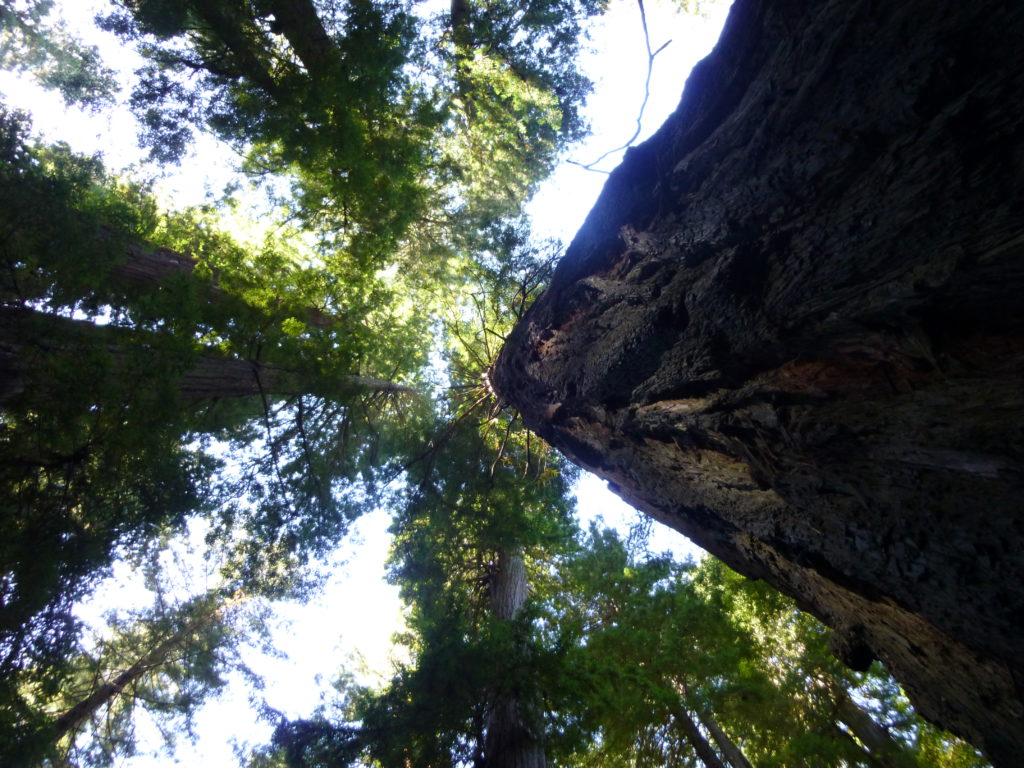 Where are we going? Humboldt Redwoods State Park, 45 miles south of Eureka, in northern California.
What's there? About one third, or 17,000 acres, of Humboldt Redwoods State Park is old-growth redwood forest, the largest expanse of ancient redwoods left on the planet – and the tallest. This park offers the best places to see the redwoods by car on California's northern coast: the 32-mile-long Avenue of the Giants. Stops along the way include Founders Grove, where the fallen Dyerville Giant stretches for 362 feet and a nature trail leads visitors into a veritable cathedral of redwoods.
And? The South Fork of the Eel River is a great place to fish, boat, picnic and swim. More than 100 miles of trails await hikers, bicyclists and equestrians, who (along with other visitors) can spend the night in one of more than 250 campsites.
I bet you didn't know: Run for it! Humboldt Redwoods State Park is the site of two marathon races, in May and October, every year. These races close two of the main roads through the park for up to six hours. For dates and details, contact the Avenue of the Giants Marathon (spring) or the Humboldt Redwoods Marathon (fall).
Tell me more: Go online to humboldtredwoods.org, or call (707) 946-2409.
Someone said … "The redwoods, once seen, leave a mark or create a vision that stays with you always. No one has ever successfully painted or photographed a redwood tree. The feeling they produce is not transferable. From them comes silence and awe. It's not only their unbelievable stature, nor the color which seems to shift and vary under your eyes, no, they are not like any trees we know, they are ambassadors from another time."
John Steinbeck, "Travels with Charley: In Search of America"